Elegant glass frameless shower doors offer a beautiful new look for your bathroom. Whether you are building or remodeling, American Shower Glass can create custom shower doors that suit your style and budget. Our professionals in the Tampa, Boca Raton and Orlando area will seamlessly blend your shower doors with your current tile and fixtures to give you a one-of-a-kind look.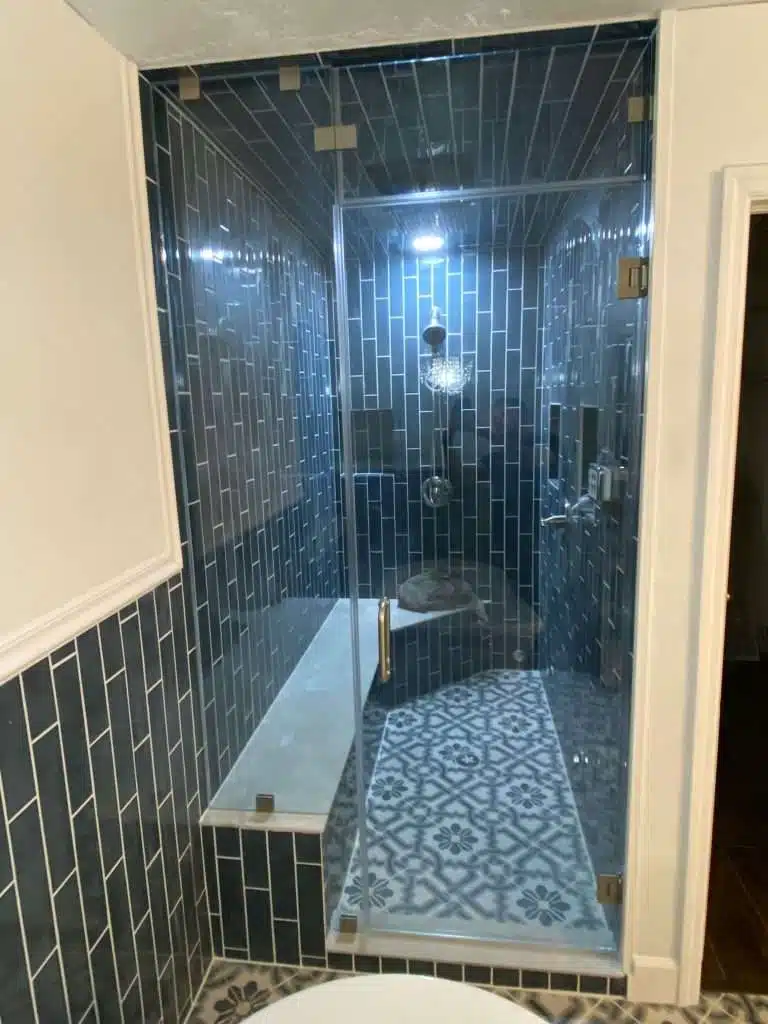 We understand that having a calming space to rinse off every night and freshen up every morning is crucial.

Take a look as to how a frameless glass shower can benefit your bathroom space:
1. Aesthetically pleasing.
2. Frameless showers provide a sleek and modern look that is easily able to cater to your aesthetic.
3. Easily customizable.
4. Allows light flow. Whether it's natural or artificial lighting, frameless glass showers provide a less restricted light flow.
5. The bathroom feels more spacious. Opting for frameless glass showers helps to amplify space and adds to the openness of the bathroom.
6. Not to mention it's super easy to clean.

Not only are frameless glass showers the new style because of the beautiful aesthetics and flexibility of design to your bathroom but they also provide an easier clean, a more luxurious feel, and more of an airy look and feel to your overall bathroom space.